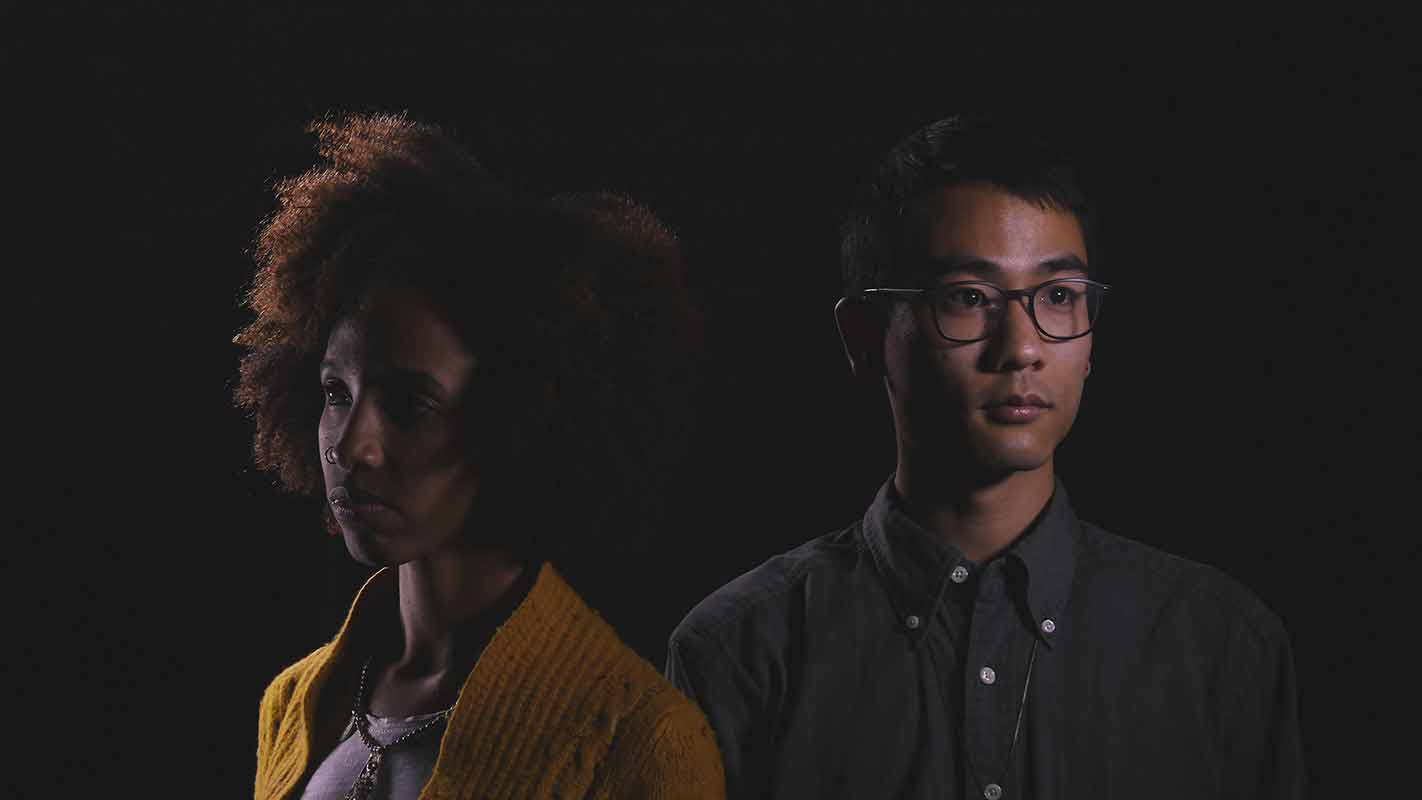 Out of the Fog is a radio podcast where stories about family, adoption and power intertwine. We aim to break the shame and isolation surrounding the lives of those affected by family separation through frank and open conversation.
Out of the Fog is broadcasted every first Friday of the month at 8:30am on CKUT 90.3 FM in Montreal, Canada. Our first episode aired on October 7th 2016.
It is produced with the support of McGill University campus-cummunity radio (CKUT 90.3 FM) and Concordia University Television (CUTV).
Kassaye MacDonald, co-host
Kassaye was adopted from Gondar, Ethiopia, in 1987. She started exploring her adoptee identity in 2012 after serendipitously stumbling on Outsider Within: writing on transracial adoption. This book had a tremendous impact on her because it was the first time she had thought about her adoption as being political. It also made her realize the importance of adoptees taking ownership of their experiences and telling their own stories.
Kassaye has written various articles for adoption magazines, blogs and publications and has presented at adoption conferences in Canada and in the US. She co-founded a group for Ethiopian Adoptees and is currently co-editing an anthology called Lions Roaring Far From Home by Ethiopian adoptees.
Being passionate about breaking cycles of family separation, Kassaye also mentors youth living in group homes.
Pascal Huỳnh, co-host
Born in Montreal to Vietnamese refugees, Pascal has always been interested in political identities. Being a queer person of color, he is able to relate to adoptees' fights to reclaim their rights and ownership of their stories.
After studying film in Australia, he decided to take a sabbatical year in Vietnam to reconnect with his roots. Upon his return to Australia, he incidentally got involved in adoptee circles, which sparked the idea of making the animated documentary My Invisible Mother. The film won Best Documentary at the Canberra Short Film Festival and was selected at the TIFF's Canada's Top Ten Film Festival in 2017.
Currently working as an animation teacher, he also spends most of his time organizing free workshops, classes and film screenings in hopes of decentralizing access to our collective cultural DNA.
Being passionate about knowledge-sharing, Pascal also gives creative workshops to youth living in group homes.
CONTACT
Let us know if you have any suggestions for our next show.